The main technical indicators of corrugating roller have been clearly defined in the national standard GBl2070-89 (middle and low-speed corrugated board production line).
For the corrugating roller used in the high-speed corrugated board production line with a running speed of 120m/min or more, the technical indicators of the corrugating roller must be further improved. In particular, medium- and high-speed corrugating rollers must also have superior performance in the use of materials and advanced technology. The heat treatment process enables the body to obtain a uniform high hardness performance, economical and reasonable 楞-type design and reliable manufacturing accuracy and excellent wear resistance of the surface plating layer, etc., in order to meet the high-speed production needs of corrugated board production line.
The following are the main accuracy indices of corrugating rollers: New types of corrugating rollers are available: 楞 high, 300mm turns, dome radius and radius of bottom circle, paper consumption rate, and the angle of micro-corrugation are economical and reasonable.
Quenching layer: layer depth 5 ~ 7mm, hardness ≥ HRC5, uniform hardness, grooved roller without soft band. Surface coating: micro-hardness HV900 ~ 1050, micro-crack number up to more than 400 per lcm. High-speed corrugating roller: two fine grinding:
Thickness limit deviation ± 0025 Deck circle run-out tolerance 0.025 楞 High limit deviation + 0.025 楞 Side-to-side axis limit deviation 0.025
The medium-high roller's mid-height height limit deviation is 4-10% of medium-high value. The middle and low-speed corrugated roller's indexes conform to GB1207-89
Snaps-also known as snap hooks or spring hooks-are hooks with a spring snap in their ends. our snap hooks are used to make a quick, reversible connection on shoulder straps of Ladies Handbags to its body, check out our snap hooks selection for the very best in unique or custom, it's mostly made of zinc alloy, with a number of sizes, shapes and colors to choose from, we also offer ODM & OEM services, welcome to customize your own style. no matter you want middle quality level or high level quality, we can made it.
In order to meet the customer's one-stop purchasing needs, we opened a hardware factory, which specialized in manufacturing various types of hardware for handbags, shoes, clothing and other ornament and craftwork fields, with the history of 14 years. Covering an area of 3000 square meters and having 15 professional technicians in the design and development teams, they can develop more than 100 new designs each month. There are 4 die-casting machines in the workshop can produce 1, 000, 000PCS products every month.
Main products: Metal logo and label; Metal lock for handbags; Letter logo; Metal zip puller; Handbag Metal Handle; Handbag pendant; Snap Hook ; D Ring ; Square buckle; Pin Buckle; Adjustable buckle; Rviets; Metal studs; Eyelet; Shoes buckle; Decorative buckle for garment; Perfume Bottle Cap; Ornamentation and artware etc.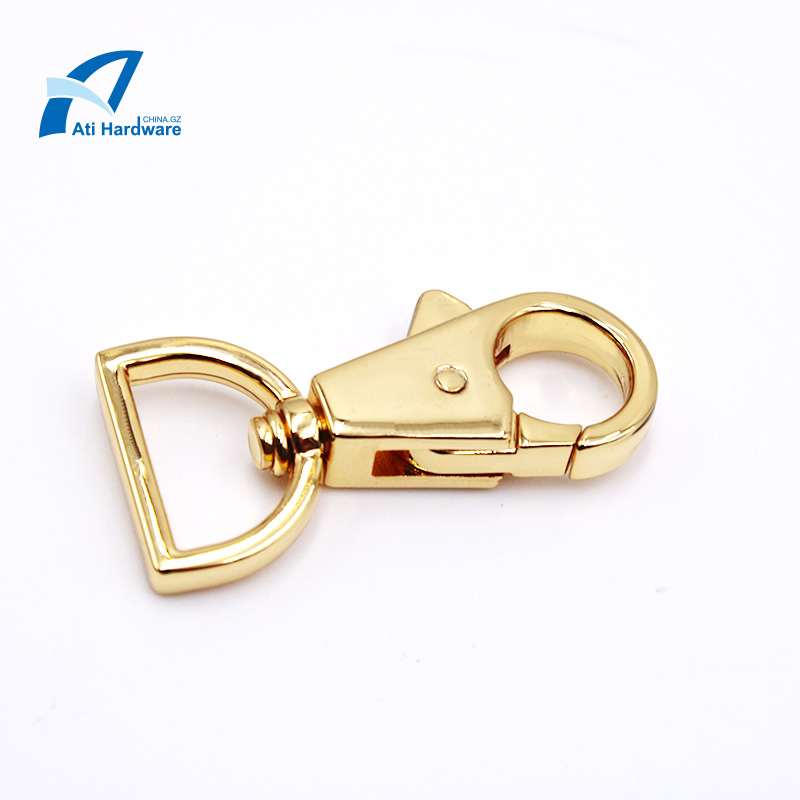 Snap Hook
Snap Hook,Plastic Snap Hook,Swivel Snap Hooks,Stainless Steel Snap Hook
Guangzhou Jerryan Leather Co.,Ltd , https://www.jerryanbag.com